Themes: The Natural Environment
NATURAL ENVIRONMENT - WE NEED YOUR HELP
According to a Daily Telegraph report last December, eighty per cent of people in the UK dream of living in the countryside but fewer than twenty per cent do. If the responses to our 2014 Parish Plan Questionnaire are any guide, most of us in the Whitchurch and Ganarew Parish know just how lucky we are to 'live the dream'. After all, this is not just any countryside this is an Area of Outstanding Natural Beauty and Site of Special Scientific Interest countryside and we value the pleasures and privileges which come from living in such an area.
Of course with privileges come responsibilities. Our responsibilities to our natural environment are to ensure that we nurture what has been passed on to us, and see to it that we sustain and enhance what we have to pass on to others. So we need detailed, specific information about what we have. Collecting the evidence to make an audit is the first task for a small group of us preparing the Natural Environment section of the Parish Council's submission for a statutory Neighbourhood Plan.
In our submission we must record local landscape features, identify valued landscapes and recommend improvements to areas in need of enhancement. We must also identify ways of minimising the visual impact of new development when seen from approach roads to ensure that valued landscape features remain open to view. We will need to map out key natural features such as woods, rivers, trees, meadow, as well as locate areas at risk of flooding. We also need to make an audit of flora and fauna in the area to encourage and sustain biodiversity.
Our group intends to start with the last of these by identifying and recording the flora and fauna around us and for this we need your help. We are lucky that the delights on offer in our ANOB and SSSIs not only develop knowledge and expertise among local residents but also attract people to come and live here who have the knowledge and expertise we need..
Two such people are Ian Draycott and his partner who moved to the Doward in 2012 and soon discovered that the woodland and meadows around them were even more species-rich than they had anticipated. They came to our area with a background in ecology and environmental education and ever since have been recording scarce plants like the Butterfly Orchid and the Soft-leaved Sedge as well as invertebrates like the Club-tailed Dragonfly and the beautiful Silver-washed Fritillary (see photographs below).
Nearly all our small team live on or near the Doward so that is where we have accumulated our records of wildlife so far. It is highly likely that other areas of the parish - Whitchurch, Ganarew, Crockers Ash, Lewstone, will have some different species and we really do need help in extending the audit to those areas. Have you seen something we should record - animals, birds, fish, plants, trees? If so, could you email us to let us know and if you can include a picture and information of when and where it was seen, all the better because we would very much like to hear about anything you think should be in our audit. This is a rare opportunity for our community to record local flora and fauna and add to our audit of what we have in order to sustain and enhance the biodiversity our neighbourhood - and the planet - needs.
Anne Thomas. WAGNP Natural Environment group co-ordinator.
Contact: See Steering Group Members on this website.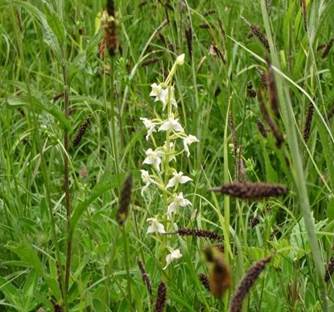 Butterfly Orchid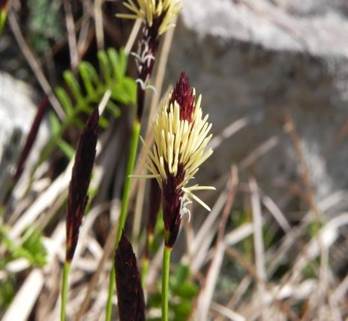 Soft Leaved Sedge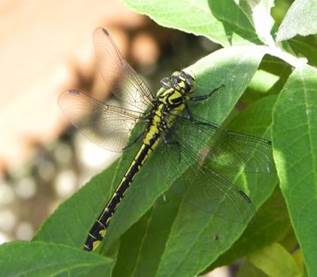 Club-Tailed Dragonfly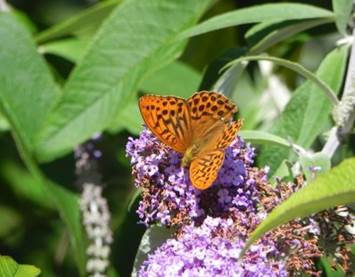 Silver-washed Fritillary
This parish contains some very special natural attributes that are extremely important not just at a county scale but also on a national scale.
The Natural Environment Theme supports the development of the Neighbourhood Plan by summarising the status and the evidence relating to the wider countryside of the parish.

This covers the following subjects:
Green infrastructure including Statutory Designations such as AONB and SSSI's
Biodiversity and Nature Reserves
Landscape Character
Land use and Agriculture
Water and flood risk
The Natural Environment Theme report can be viewed or downloaded here. It proposes some key issues for consideration in any future development proposals arising from the Neighbourhood plan.